Small business are in the middle of an unprecedented process of reinvention and pivoting. Farms in Maine and beyond have been among the most affected by the current social distancing measures & its consequence, the temporary stop in economic activity as we used to know it.
Yesterday I taught a webinar for SCORE Portland, Maine about "Choosing the best e-commerce platform". We received several questions about solutions for helping farmers during this time. They As a result, we have gathered a few ( free for a limited time) solutions that can be used right now. Read on for links to the articles and tutorials for setting them up.
Please keep in mind that e-commerce solutions and integrations can be tricky. As a web developer, I work with small business owners to implement and troubleshoot these. My advice for those building their own online store is to keep it very simple, down to basics in order to limit the potential for errors.
Try to look at the future and how you want your business to grow- this will help you choose one of the options below. ( I have listed them starting from the most simple.)
If you run into issues or need help with a specific piece of the puzzle, I am here to help!
Square
If you already use Square for processing payments online, this is a logical next step. Please note this is not the same as Squarespace, which is not free.
Curbside pickup and local delivery are now available through Square Online Store. Monthly fees for these features will be waived through June 30, 2020.
https://squareup.com/us/en/l/ecom-online-store
How to enable curbside pickup & delivery:
Shopify
Shopify now offers a 90 day free trial. They have created a useful tutorial on setting up a basic store and activating the curbside pickup option. You can even get started before having your custom domain name- but I would always recommend getting your domain name, it is usually around $15 a year.
https://www.shopify.com/blog/buy-online-pickup-curbside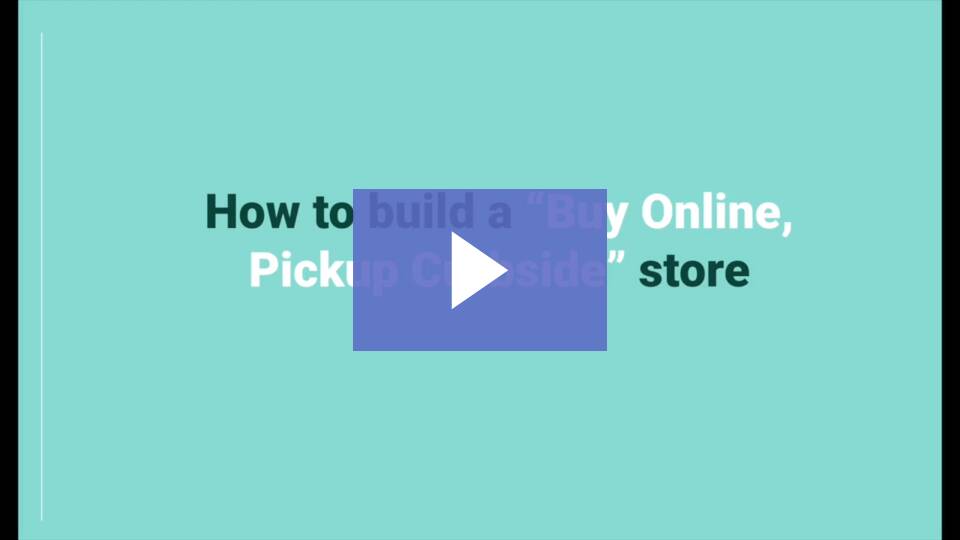 Ecwid
I have not used this yet, but it can be used on a variety of platforms. They have created a tutorial for setting up Curbside pickup.
https://support.ecwid.com/hc/en-us/articles/360012908419-Curbside-pickup
Wordpress
If you already have a WordPress website, it may be easier to simply add an e-commerce section by installing WooCommerce. You then have to add some extensions to enhance functionality. You might benefit from the help of a web developer to set this up correctly.
Here are some details on setting up curbside pickup: https://docs.woocommerce.com/document/local-pickup/
For businesses with multiple locations, one can use this extension: https://woocommerce.com/products/local-pickup-plus/?_ga=2.202034513.1563826796.1587129101-1011721738.1584975232
Once you finish your online store, share your links with me- I will help spread the word. And in the next articles I will share details on getting started with digital marketing for your new e-commerce website, to help you connect with your ideal clients!
I hope these resources have been useful for you. Please share this post with others who might need these details! And contact me if you need further help.